Blog System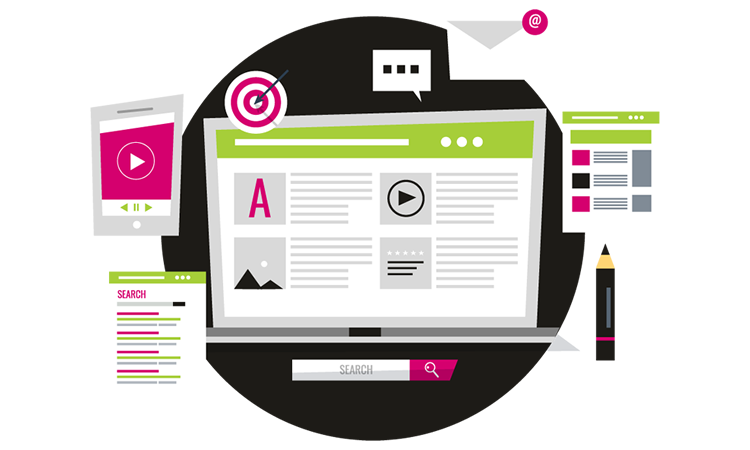 Information and SEO Tool
There is no doubt that the popularity of blogs as an information and SEO tool is essential for the success of websites. A blog can be used as the basis for an entire website or part of a website and is generally arranged in chronological order with the most recent 'post' (or entry) at the top of the main subject page.
---
Blog Integrations
Our Blog system can be easily customised to match the look and feel of your existing website. The Blog offers full RSS support (so people can subscribe to it and keep up to date via any RSS reader). It is great to "push" content out to subscribers via both the RSS feed which can also update Facebook and other forms of Social Media if you wish.
The blog system is Mobile Responsive, meaning it automatically adapts and changes to look great on all devices such as Smartphones, Tablets, Desktops, Laptops and Smart TV's. The blog dynamically alters the display to give the user the best possible experience based on the device they are using. This is very important as the majority of blog users are on a variety of mobile devices.
Blogs are one of the easiest ways to increase your websites effectiveness, by becoming an expert in your product or service offering. You can post daily tips and information to your customers and share your expertise with potential new customers.
The interactive nature of a blog also allows visitors to post comments on each post which is a great way to get feedback from your customers. You can also write about something that your company is doing or promotoing. Promote great achievements about a team member or post about upcoming or past events.
Blogging about business activities and projects can really help you reach new potential clients. It will give them a rare look at what makes your business unique or attractive to deal with. Blogs help your business become relatable to your customers and clients giving your business the all important personality.
A blog is a great way to promote giveaways, online competitions, latest news, opinions, technical knowledge, industrial experience and so much more. All of this helps bring links into your website and traffic follows.
Automatic Highlight of Latest Posts
Automatically Showcases Popular Posts
Easily share on Social Media
WYSIWYG Editor
Allow / Dissallow Commenting
Performance Tracking
Easily embed YouTube and Vimeo videos
Strong Spam Protection
Search Engine Optimised
Full RSS Feed
Archive Posts
Blog Search Feature
Fully Mobile Responsive
Auto Calculation of Word Count, Views and Comments
Displays Estimated time to read
Heroshot and Photo Gallery
Easily Add / Edit Categories
Next / Previous Navigation
Grouping of Related Blog Posts
Match your Business website theme