Social Media Integration
Attract a broader market of visitors to your website
With the rise in popularity of Facebook, Twitter, blogging and other forms of social media spIT offers various levels of integration options for social networking and media sites into your business's website.
Integration with social media sites will assist your website to build followers in your selected range of social media, create on-site engagement, develop a sense of community on the website, raise interest in particular promotions or products and attract a broader market of visitors.
The integration of these sites will allow visitors to view your businesses website as well as keep informed via your social media services. Feeds from social media websites can be displayed on various pages on your website and even cross over between each other.
The system can also allow visitors to share photos, videos and text from your businesses website on to their social media site quickly and easily, raising additional exposure for your products or services. spIT can also integrate your YouTube content so that visitors can easily view promotional material directly on your website.
Being at the forefront of technology means that spIT can assist you to showcase your Twitter, Facebook, YouTube and other social mediums within your website, even implement a full 'social media' solution which would make updating them all from one central location possible.
Social Media integrations are commonly used to promote special events, new product launches and so much more.
spIT have developed a wide range of custom Facebook Apps to help your business raise its social media profile including several Apps to showcase your testimonials, sign up for newsletters, shopping cart plug ins and much more. Please Contact us if you would like more information about developing a custom App.
Facebook Timeline Banner & Profile Image creation
spIT provide a Facebook Theming service with graphics created to the exacting sizes required to fit perfecty into your Facebook page making your page really stand out whilst matching your branding. If you do not have a Facebook presence, we can setup a new Facebook account for you, create a professional looking Facebook page and integrate this popular social media into your website complete with the ability for visitors to share and like directly from your website. spIT offers the complete package!
Below are a few examples of Timeline and Profile image combinations we have created. For just $195 you can have a professionally created Facebook presence.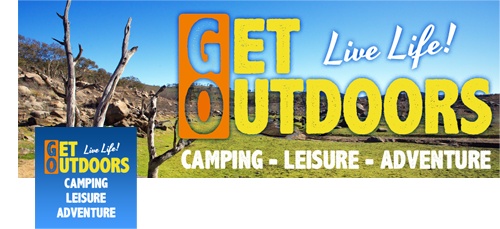 Get Outdoors Facebook Timeline Banner & Profile Image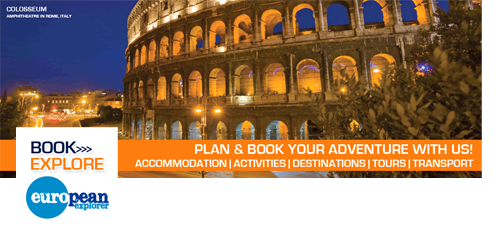 European Explorer Facebook Timeline Banner & Profile Image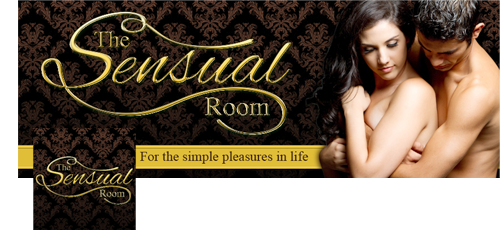 The Sensual Room Facebook Timeline Banner & Profile Image
Custom Facebook Apps
spIT has a number or ready to go Facebook apps for its many systems, including Shop Specials, Newsletter Sign-up, Competition Entry, Booking pages and many more; plus we can custom build an app for you. Below are a few examples of the additional tabs that we can integrate for you.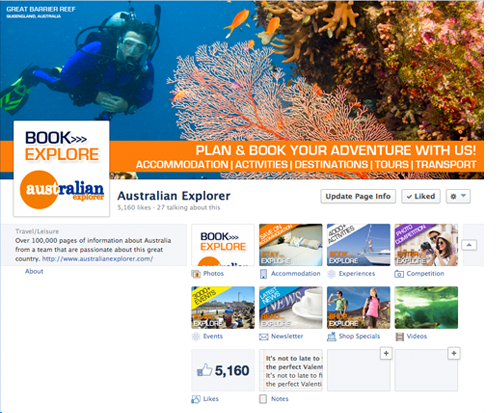 Australian Explorer Customised Facebook Tabs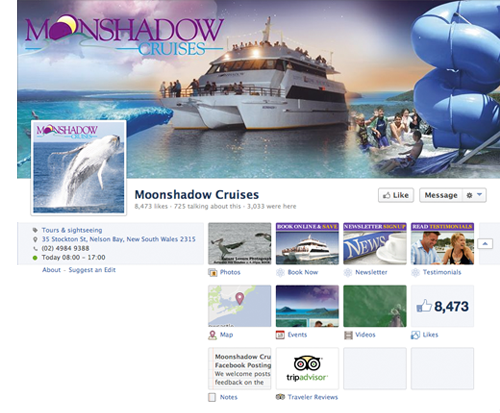 Moonshadow Cruises Customised Facebook Tabs
Turning Facebook Followers into customers is an artform in itself, having some additional interaction features such as Newsletter Signups, a competition or even a boking page can really help. Below are just a few examples of this.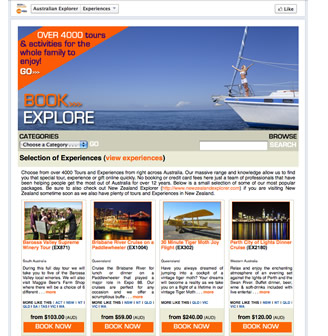 Australian Explorer Booking via Facebook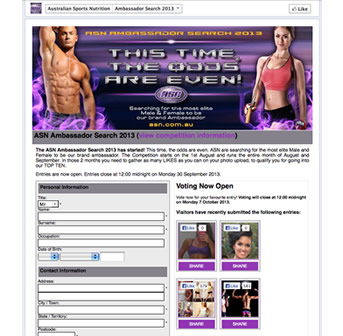 ASN Competition Entry via Facebook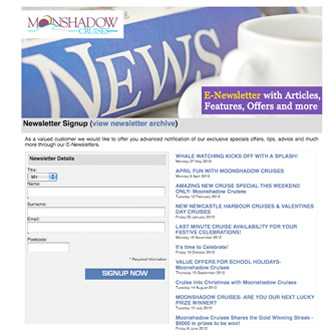 Moonshadow Newsletter Signup via Facebook
Twitter Theming
There is no doubt that Twitter is constantly gaining popularity as social medium / communication tool across the globe. Custom theming of Twitter is an important part of building and mainting your brand identity and to promote your good s and services. spIT can provide you will all of the necessary images to simply upload to your Twitter account; or we can even setup your Twitter account and and the Twitter theming for you.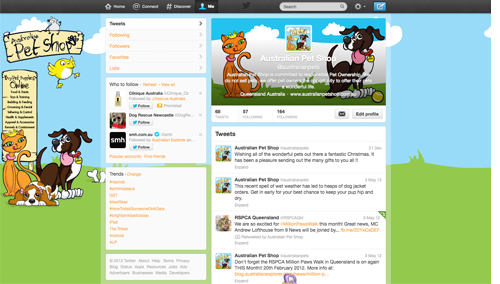 Australian Pet Shop Customised Twitter Theming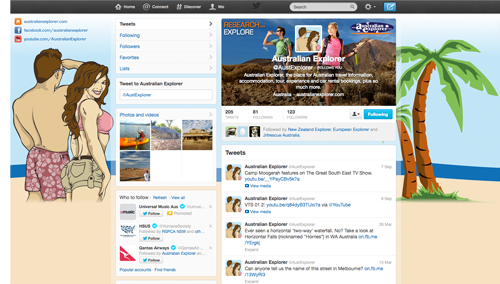 Australian Explorer Customised Twitter Theming