Web Design Team
Australian Based System Development and Website Designers
spIT specialise in developing bespoke systems tailored to the exacting requirements of the client. The ability to produce cutting-edge technology together with a broad range of ever-evolving proprietary software positions spIT amongst the most capable web-based technology businesses in the country. spIT take pride in the fact that "if you can think it, we can build it".
Work with a team that can do anything online
If you want to work with a highly capable team who are Friendly, Innovative and Original, spIT is the website development company that you are looking for! We provide web solutions for forward thinking companies. Only highly skilled, industry leading, professionally trained individuals with the highest levels of competence work in this team.
Quality, Knowledge and Experience!
On average team members who work on your project will have a minimum of thirteen years industry experience and two related university degrees. spIT is the web development company to choose if you are serious about results. We deliver the highest level of competence actively upskilling all our team to ensure we are always at the forefront of technology.
Website design, system development, eMarketing we have it covered. Your website will look superb, perform exceptionally and rank well, now and into the future.
When you work with spIT you are working with experts!
Meet the Team
Michael - Project Leader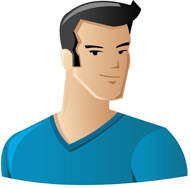 school speed shopping_cart analytics insights facebook storage security verified
For those of you who choose spIT as your development partner you will be in expert hands. Michael will act as your Project Leader and support you through the entire development process, answer any questions and work with the rest of the spIT team to ensure you receive the very best results.
From increasing visibility in search engines, to reducing bounce rate and increasing conversions and sales, Michael has the skills to transform your online business. Michael has an ongoing commitment to delivering the very best outcome for all our clients. Complete customer satisfaction is his main objective. In summary, Michael will substantially enhance your businesses digital marketing activities whilst providing access to his wealth of knowledge in the e-commerce and business development space.
Experience Snapshot
A Certified Digital Marketing Expert with over 20 Years Experience in Digital Marketing and eCommerce. Completion of numerous workshops, online courses and face to face learning across all areas of website development, digital marketing / SEO, system design, UX, UI and Project Management. Strong knowledge of major requirements for secure, successful eCommerce deployment. Broad knowledge of everything 'Google' (Adwords, Adsense, Analytics, YouTube, Maps, My Business, Search Console, YouTube etc.) Significant experience with current Search Engine Optimisation techniques, analysis of competitive marketplace, gap analysis, content building and the utilisation of industry leading tools. Expertise in Digital Transformation projects, strategic planning, budgeting and Project Management including numerous successfully completed projects acting as the 'Product Owner'.
Qualifications
Masters Degree: MA E-Commerce
Masters Degree: MA Marketing
Degree: BA (Honours) Marketing
Certified Digital Marketing Expert [Digital Marketing Institute]
Certified Digital Marketing Professional (CDMP) [Digital Marketing Institute]
Agile Project Management // Distinction
Social Media Certified [Hubspot Academy]
SEO Certified [Hubspot Academy]
Advanced Google Analytics Certified [Google]
Google Ads Certified [Google]
Google Tag Manager Certified [Google]
SEMRush Certified [SEMRush Academy]
Google Analytics Individual Qualification (GAIQ) [Google]
Current Areas of Study
Predictive Analytics
Artificial Intelligence (AI)
Augmented Reality (AR)
Project Management
AWS Certification
Consultancy
Drawing on empirical knowledge gained from the successful completion of hundreds of projects spanning two decades Michael is available (schedule dependent) on a consultancy basis to assist organisations manage various aspects of digital change.
Claire - ICT System Developer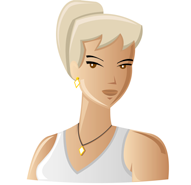 school design_services shopping_cart wysiwyg code api important_devices security verified
University educated with a First Class Honours Degree, Claire has also completed two Post Graduate Masters Degrees attaining "Masters of Distinction" in both. Claire is a high achiever and an extremely talented Senior ICT Programmer/Developer. Her broad ranging development skills together with a strong can do attitude means she delivers on even the most complicated systems. Claire has built numerous custom systems from the ground up, including shopping carts, booking systems, EDMs, Blog Systems and more.
With over 20 years experience in custom software development Claire has also completed a huge number of custom API integrations with the likes of Afterpay, Xero, zipPay, eWay, Stripe, Google, Australia Post, Fastway, TNT, HomHero, Escapia, QuickBooks, StarShipIT and many, many others. In conjunction with this flair for building amazing systems Claire has a keen eye for design, UX and UI. If you can think it, she can build it. So not only can she build great systems, but they will also look and function great!
Qualifications
Masters Degree: MA Digital Publishing
Masters Degree: MA Digital Design
Degree: BA (Honours) Media
Current Areas of Study
Digital Marketing
Predictive Analytics
Digital Strategy
CX, eCommerce and CRO
Jacob - Developer

wysiwyg code api important_devices security verified
Working in the background Jacob specialises in custom coding projects. An experienced software developer typical projects include API integrations, custom extranets and a range of feature developments for existing systems.
An analytical, innovative problem solver Jacob takes care of numerous data related projects including automation and streamlining of common processes with a strong attention to detail. Having written thousands of lines of code Jacob often works closely with our ICT System Developer and Project Leader.
Kristi - Graphic Designer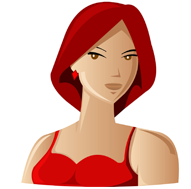 school design_services photo_camera palette brush important_devices
Originating in Melbourne then later moving to the Gold Coast, Kristi has serviced both local & national brands; companies easily recognized across all demographics. Originating from a screen printing background she has a large knowledge of apparel and promotional product design and production.
Kristi majored in Graphic Design & Illustration going on to design for large licensed brands like Playboy, The Simpsons and Looney Tunes just to name a few. She is great dealing with small business & large corporate accounts.
She has over 20 years experience in all areas of design and an extensive knowledge of the print industry. From a simple business card to branded apparel or a total rebranding and marketing image, you are in capable hands. Website & graphic design are now her main area of expertise which includes responsive websites, packaging, logos & signage on top of the standard design needs.
Keshena - Office Manager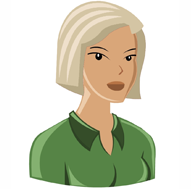 school keyboard calculate event assignment support_agent
With over 10 years' experience in Office Administration & Customer Service, Keshena knows how to ensure that everything runs smoothly and that you get the top quality customer service you deserve.
Keshena will be responsible for dealing with all enquiries and liaising with both clients and customer across the board.
An office 'all-rounder' who prides herself on her professionalism and efficiency, just ask her!
Bonnie - Graphic Designer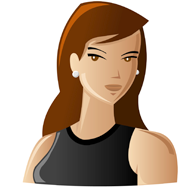 school design_services photo_camera palette brush important_devices
Bonnie is currently studying a Bachelor of Digital Media majoring in Graphic Design. She is in her third year of study and has recently joined the spIT team to assist in creating the design layout and re-designing websites.
She has a good eye for detail and her creative style is unique which brings a nice flavour to the overall team. Bonnie excels at using the Adobe Software, specialising in InDesign, Illustrator and Photoshop. She aspires to be an accomplished graphic designer in the future and believes spIT is the right place to grow and learn.